---
PHOTO GALLERY :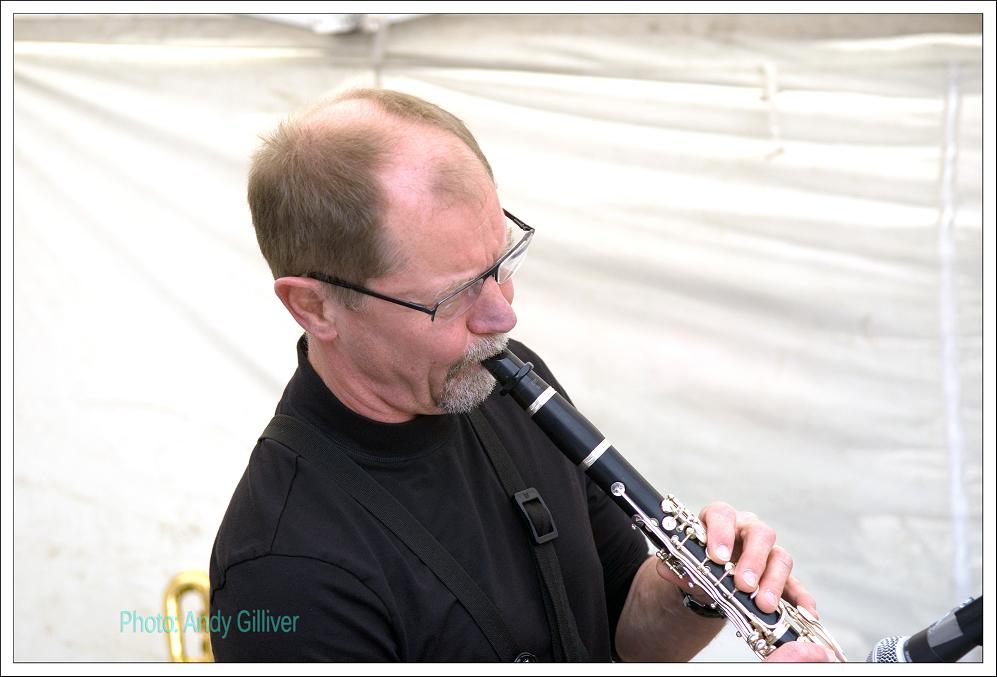 Otley Boom 2015 .. a great event, Abi would have preferred not to have had a pot on her leg and to sit on a stool for the whole gig - but she will go breaking bones! Thank you to Andy Gilliver for the pikkies.
Keighley Blues Club - March 2014
Lindley Festival 2013
- "Stevie Boy" joining us on the Sat aft (minus the boa!) / "Siren" - joining Stevie Boy and Mr String's own set on the Fri night
And "Siren" becomes a rock chick "Portette" during the Port Brothers set on the Sat eve ... Ahh Lindley ... everyone plays with everyone else.. Live Music bliss!

When Ian joins us and we become a trio! Lots of fun and extra instruments! - A bit of "sax" appeal! ... at the Cricketers Arms - Jan 2013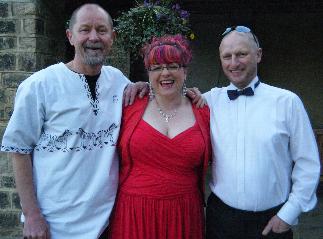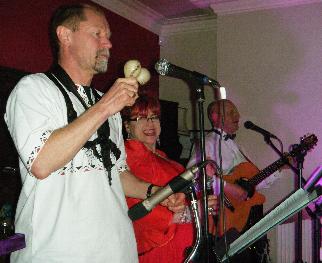 All done up for a bit of "Bond" ... a themed charity evening gig - April 2013 "Shaking" not stirred .... Mr Peak ... looking very serious ... quite a rare expression!
The Early days ... support gigs for The Port Brothers & The Sharon Colgan Band at The Blues Bar, Harrogate in 2009
Playing the Acoustic Stage, Lindley Festival, 2010 Getting all electric and rocking it up loud with the "Awesome Ouch" at Lindley Festival 2010
The Cricketers Arms, Keighley, May 2011 The Mitre, Knaresborough, August 2011 The Blues Bar, Harrogate, June 2011
Neill Taking the lead ...
And Abi ... (probably mid "Son of a Preacher Man" on the 2nd one!) ...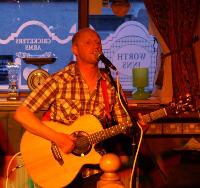 The Cricketers Arms, Keighley - May 2011
Formation Singing! ... at the Duck and Drake, Leeds Alias ... "Smith and Jones" ... captions on a postcard please! ...
Fancy Dress Time! ...


Cruella Deville (or someone like her!) joining us on stage! ... Feather Boas, Space Vixens and a Birthday Boy in Drag ... some gigs are just FUN!